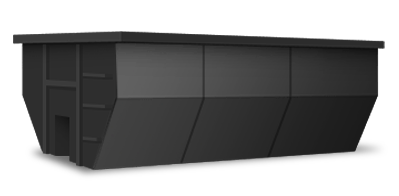 Size: 22'L x 8'W x 6'H
Days: Up to 7 Days
Rent Time Extension: $10/day
Extra Weight: $75/ton
Description
The Ironbound Difference:
Local Disabled Veteran owned company.
Pay for what you use! Most companies include tonnage in the price regardless if you use it or not
Shorter-term rental options from 1 day to 7 days. Why pay for 14 days when you only need it for a weekend!
24-hour or less turnaround time for most requests
Friendly & professional drivers with a commitment to customer service
Fully-functioning rear door with a professional look. All of our roll-off containers come with a fully functioning rear door that opens wide for ease of access. This makes it easier to load large, heavy, or awkward items that are difficult to discard over the roll-off containers sidewall. Ironbound containers are well maintained and not an eye sore as you would expect with a trash container.
Reliable on-site service. You will receive a traditional roll-off dumpster that will be delivered exactly where and when you need it. The dumpster can be emptied and replaced as often necessary. When your dumpster is full, simply call our team to pick it up from the job site and dispose of the materials for you. If the project isn't complete, we'll swap out a dumpster so you are never left without a dumpster on site. We use modern software that allows you to know when a driver is on the way and when your order has been completed.
Pavement pad protectors. All of our roll off containers are delivered with pavement pad protectors to ensure no damage is caused to the surface on which we place the roll-off dumpster.
What can you do with a 30 yard roll off container?
Introducing our 30 yard container, the perfect solution for your large-scale waste removal needs. This spacious container is ideal for construction sites, home renovations, and major cleanouts. With a capacity of up to 30 cubic yards, you can dispose of all your bulky items and debris in one convenient location. Our 30 yard container features a sturdy design and is equipped with easy-to-use doors for hassle-free loading. Whether you're a contractor or a homeowner, this container is an efficient and cost-effective way to manage your waste removal needs.
Here are some common uses for a 30 yard container:
1. Construction and demolition projects - A 30 yard container can handle large amounts of construction and demolition debris, such as concrete, drywall, and lumber.
2. Home renovations - Whether you're remodeling your kitchen or adding an addition to your home, a 30 yard container can hold all of the waste generated during the project.
3. Landscaping projects - If you're undertaking a large landscaping project, such as removing a tree or clearing a lot, a 30 yard container is a great option for disposing of the debris.
4. Commercial cleanouts - If you're cleaning out a commercial space, such as a warehouse or office building, a 30 yard container can handle the large amounts of waste that may be generated.
5. Large events - If you're hosting a large event, such as a festival or concert, a 30 yard container can be used to collect the waste generated by attendees.